CUSTOMER SERVICE
Highest availability is our guiding principle.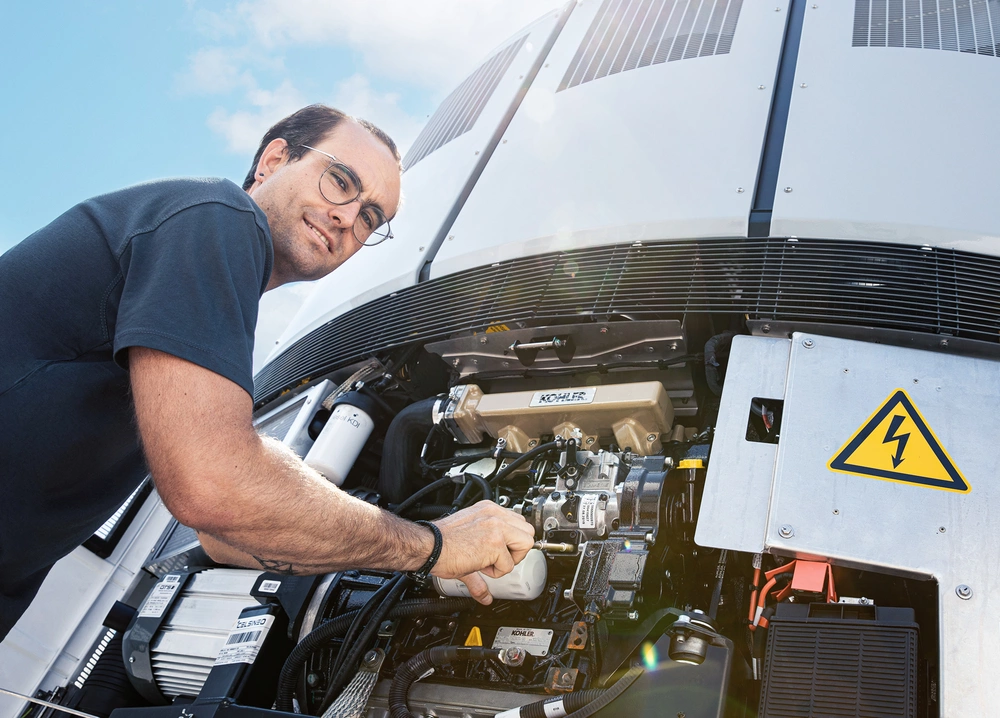 Repairs made easy
If repairs are required, both the trailer and the cooling unit can be taken to the same workshop. The ordering of spare parts and the maintenance itself do not take much time, due to the sophisticated technology. The 24-hour hotline helps you find a service partner near you at any time of day. The refrigerated trailer is back on the road quickly – thus optimising its working capacity.
Over 300 service partners across the whole of Europe
We are continually expanding our network along the main road routes of Europe. This maximises accessibility, to guarantee short maintenance and downtimes.
Fewer spare parts and faster repairs
Fewer service parts and a 24-hour service hotline enable smooth, trouble-free handling of any repairs that may be needed.
Trailer and cooling unit can be serviced together
The trailer and cooling unit can be serviced together in one of a multitude of workshops across the whole of Europe. This represents a new level of planning reliability for any logistics company.