Back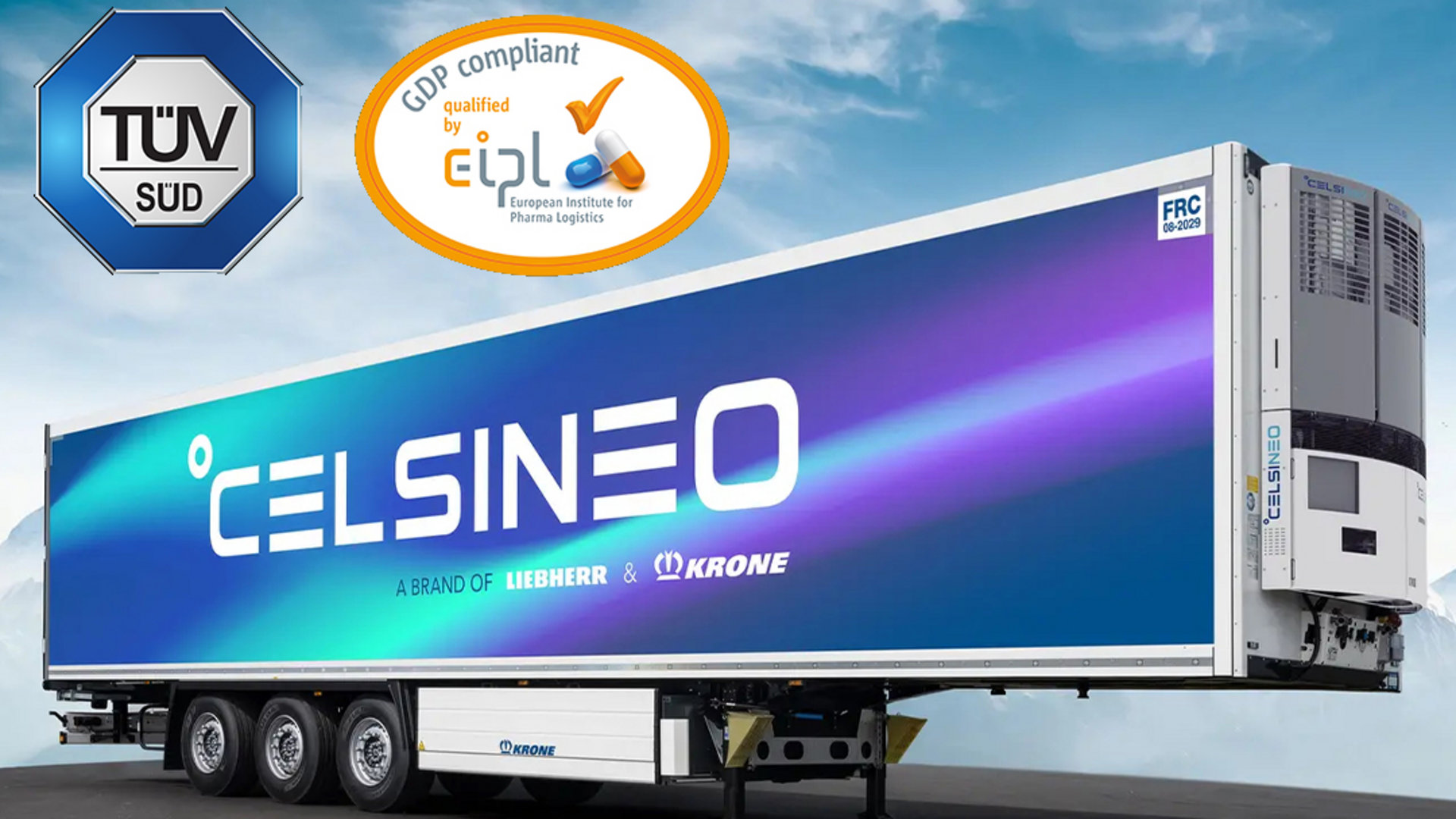 CELSINEO for pharma-transports
CELSINEO for Pharma-Transports.
The CELSINEO cooling unit and the Krone Cool Liner were put to the test for the first time as a complete unit by TÜV SÜD and the EIPL - European Institute for Pharma Logistics e.K. - and passed with flying colours. The pharmaceutical certificate is proof that the combination of vehicle and cooling unit meets the high requirements of the standard specifications. It thus gives operators and their customers maximum assurance that the transport of such temperature-sensitive goods can be carried out reliably and safely.
About CELSINEO
The modular cooling unit CELSINEO is a development of KRONE and Liebherr and has three cooling modules. The modules of CELSINEO can all be controlled individually. This results in more precise control of the temperature in the loading area. Uninterrupted cooling is ensured by simultaneous cooling and defrosting. The system covers numerous areas of application, making the overall trailer system even more versatile.